At Strawhouse, organic coffee has been our specialty for over a decade, and we are proud to introduce our full selection of delicious roasts. In addition to completely organic coffee, many of our products are fair-trade, shade-grown, and even bird-friendly. Our roasters, Don and Kevin, focus on creating a high-quality product in order to bring out the distinct qualities of each coffee variety. Their philosophy is to have the roast support the bean, not the other way around.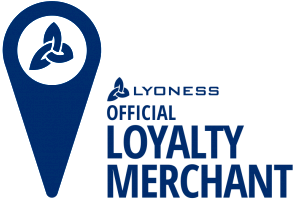 In order to bring our customers the freshest coffee possible, we roast weekly onsite. Beyond our commitment to creating delicious organic coffee, we have several national affiliates. Some of our partnerships include the SCAA (Specialty Coffee Association of America), NFIB (National Federation of Independent Business), CCOF and Lyoness.us.
You can now get cash back and earn loyalty benefits by drinking Strawhouse Organic Coffee!  Ask us how – it's free!  If you are already a Lyoness loyalty shopper, be sure to state your ID # in the comments section when ordering.  Click here to become a member and get cash back on ALL of your coffee orders!
Below, you will find our full selection of organic coffee roasts. Check back to learn more about our latest products, and place your order online today. To learn more about our organic coffee, contact us today!
Shipping Rates (ships USPS Priority Mail):
1 to 2 lbs. – $7.00
3 to 6 lbs. – $13.50
Espresso Trinity – $13
A blend of three medium roasted beans. Bright and full of life with a rich, lingering aftertaste.
USD $13.00 for 16 ounces – Certified Organic by CCOF
Resourse: http://strawhouseresorts.com/buy-strawhouse-organic-coffee/

Shearwater Organic Coffee Roasters
Video COMMENTS:
Vineesh Mathew: Dear Sir,\n\nOur  organisation Wayanad social service society is the NGO Under taken By mananthavady Christian Diocese, established in the year 1974 for the empowerment of Tribals, Children, Marginal farmers. Wayanad is the Back ward district in Kerala,95% of the total population depends on agriculture for there livelihood. In the year 1999 wayanad, 1457 farmers suicides because of agriculture debt. So in the year 1999 wayanad social service society started the organic programme with 50 farmers in wayanad for getting good price for their products and now we have 10000 farmers in our organic programme and its 2657 farmers are organic and fair trade certified farmers.I can offer you organic and Non organic Robusta coffee and Spices with best price and best quality. If you have any requirement of Coffee,Please inform me.If you can promote our product it will helpful for our farmers.\n \nI here attached the Product list of Our organic and Fair trade Certified Spices.\nRegards\nVineesh Mathew\nWayanad Social service soceity\nMananthavady\nWayanad -670645\nKerala-INDIA\nPh : +91 9947491099\nSkype : vineesh.mathew3\ne Mil : vineeshwsss1@gmail.com