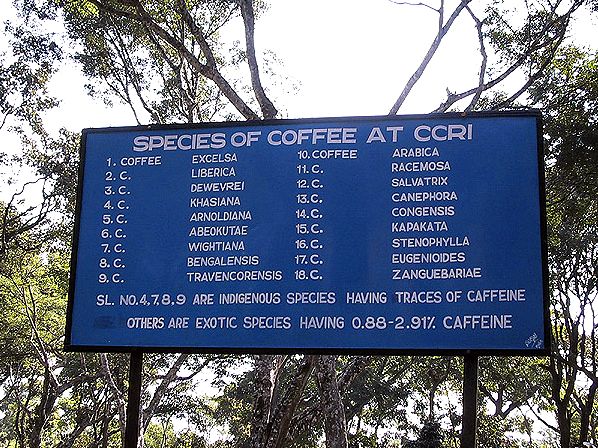 The Central Coffee Research Institute, established during 1925, is situated
within the heartland of coffee tracts, near Balehonnnur in Chikmagalur district
of Karnataka. This area is coffee geek heavan!!! Around 60 scientific
and technical personnel take part in transporting out research in a variety of
disciplines. which ffeatures the study farm pictured here, about 80
hectares are cultivated with coffee The institute also offers a properly-outfitted
laboratory facility for research along with a central library having a vast collection
of books and periodicals on coffee.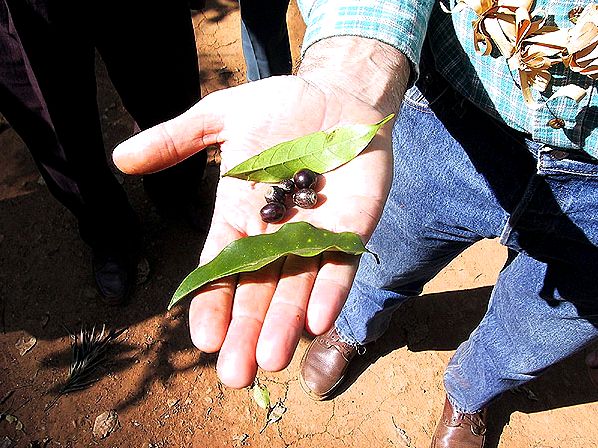 Probably the most interesting may be the crimson coffee (!),
coffea stenophyla! The lengthy narrow leaf can also be very unusual compared
to c. arabica and c. robusta cultivars.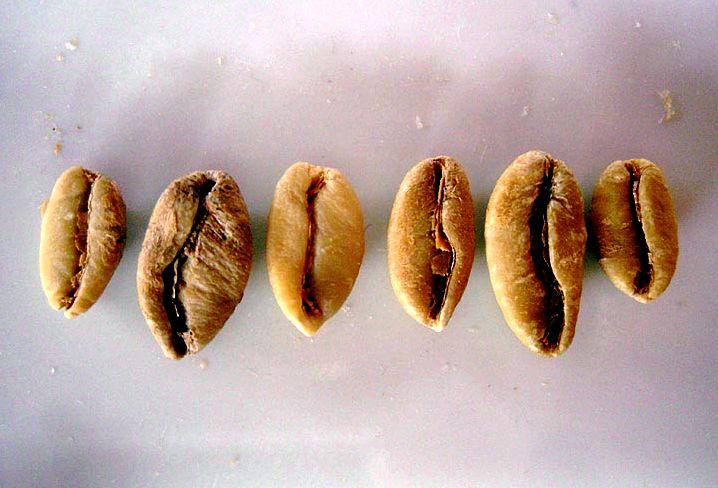 This can be a picture of Liberica from Zanzibar which i required, pointy, evil-searching
coffee eh? This is actually the character from the Liberica cherry and seed, but admittedly
I slected some "extra-pointy" ones with this photo. Here is a picture of
the Liberica leaf (HUGE!) from your unrelated trip I required. That one is at
an experimental coffee garden, there was just 3 trees there.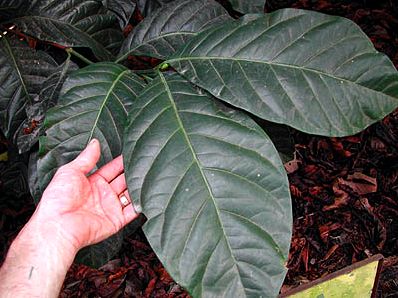 I've got a bazillion coffee varietal and species photos hidden in

my travelogs, and that i aspire to complile the pictures with comments here, or

on another page that discusses species, mutations, hybrids and the like.
Resourse: https://legacy.sweetmarias.com/
Varieties of Coffee
Video COMMENTS:
violian5: with everyone moving coffee plants around the world in the past – good thing Monsanto wasn't around back then.  
Pablo Bolaños-Villegas: +violian5 Monsanto sells lots of seed, not only transgenic varieties. Another thing, coffee growers in the Third World are not harmed by Monsanto, but by the low prices paid to them.
SpencerDonahue: +Pablo Bolaños-Villegas Also, transgenics might just save coffee in some of the most celebrated growing regions as they are impacted by climate change and limited altitude gains. Anti-science dick heads suck, Im sick of having to explain basic biology and plant science to them. They like to feel like they know rather than learning.
ohreallybigdeal: As a newbie to the coffee world, I find this video clear, logical and engaging. It definitely deepened my understanding. Personally I like it way better than the Asher Yaron TED Talk, since the latter is more subjective and desperately need more supporting evidence.\n\nI would love to see more videos like this one being posted!
ohreallybigdeal: Thank you so much for the recommendation! The film was artfully shot and its content intriguing! It was definitely made by people who love coffee so much they insist everything about coffee has to be perfect!
OKELLO David Otieno: ohreallybigdeal you should do a coffee safari starting from Ethiopia then here in Kenya. You will learn a lot more.
How To Videos: I love coffee !!! :)
David R: Just had a Geisha from the Peterson's Esmeralda in Panama, roasted by the Coffee Collective. One of the best coffees I've ever had, so sweet and balanced.
Qiyonkz: give me some…!!! 
Farhad Mofidi: I want like this video twice ,…\nperfect for real coffee lovers…