Navigation article: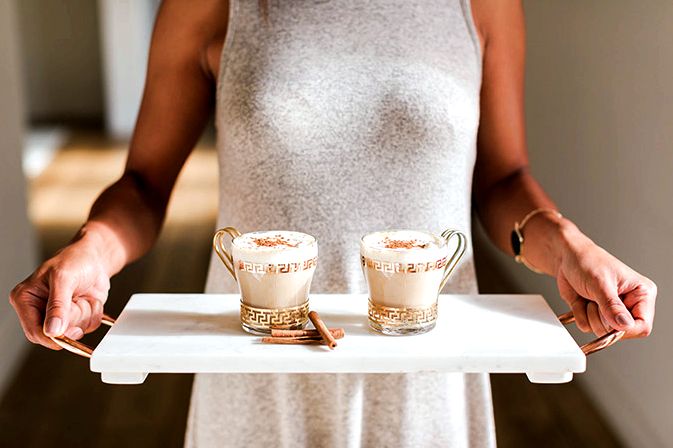 It's that season again, ladies. The times are short and chilly, and curling track of a warm mug of the favorite festive sip is towards the top of your priority list. I understand I can't wait to begin an effective day whether it involves a homemade latte. The good thing concerning the winter and fall several weeks is the quantity of options with regards to your coffee drinks. Starbucks presently boasts a remarkable drink menu, but may the very best drinks come in your personal kitchen. For individuals mornings when striking the cafe sounds under likely, I encourage you to definitely try one of these simple three homemade fall tea or coffee drinks. After you have a pumpkin spice, chai, or honey lavender latte in your stovetop, I promise that you will hug your morning Starbucks run goodbye. Keep scrolling to get hold of three fall drink recipes which i presently can't live without…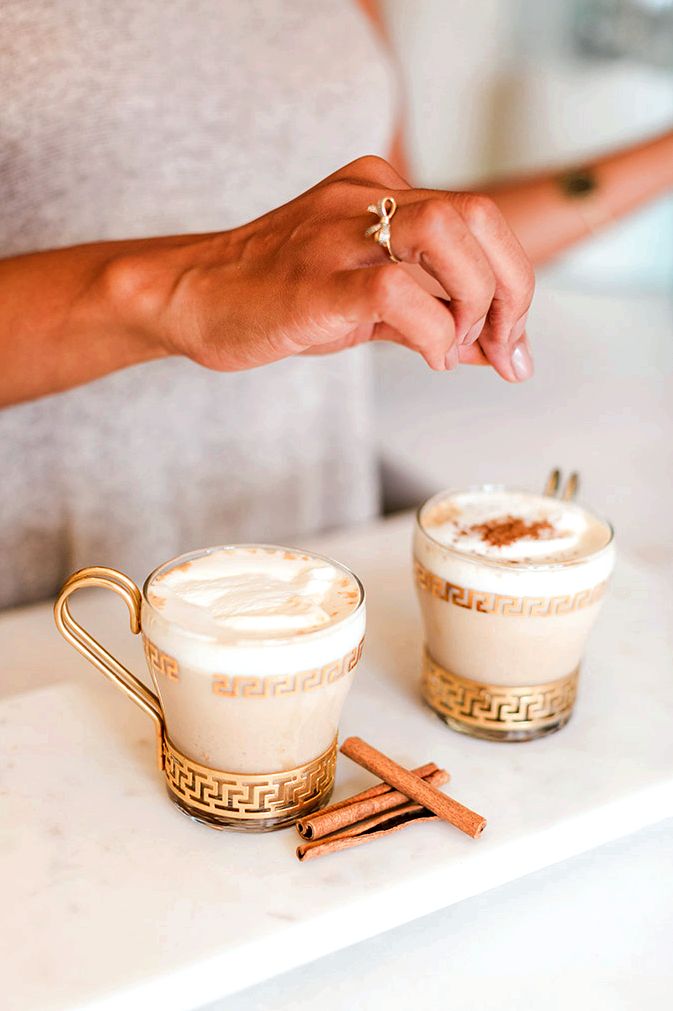 Pumpkin Spice Latte
Ingredients:
1 cup milk
two tablespoons canned pumpkin
two tablespoons sugar
2 teaspoons pumpkin cake spice
1 teaspoon cinnamon
1 teaspoon vanilla flavoring
two tablespoons honey
½ cup hot made coffee or espresso
½ pint of heavy whipping cream
Instructions:
1. Inside a saucepan, warm your milk, pumpkin, sugar, cinnamon, vanilla, and honey over medium heat until it's completely hot. Don't bring this mix to some boil.
2. Pour mixture right into a mug adopted from your coffee or espresso.
3. For that homemade whipped cream, pour the ½ pint of heavy whipping cream right into a mixer having a whisk attachment.
4. Whisk on high-speed until heavy whipping cream is light and fluffy.
5. Spoon a dollop of homemade whipped cream on the top of the pumpkin spice latte and sprinkle a touch of cinnamon or pumpkin cake spice on the top. Yummy!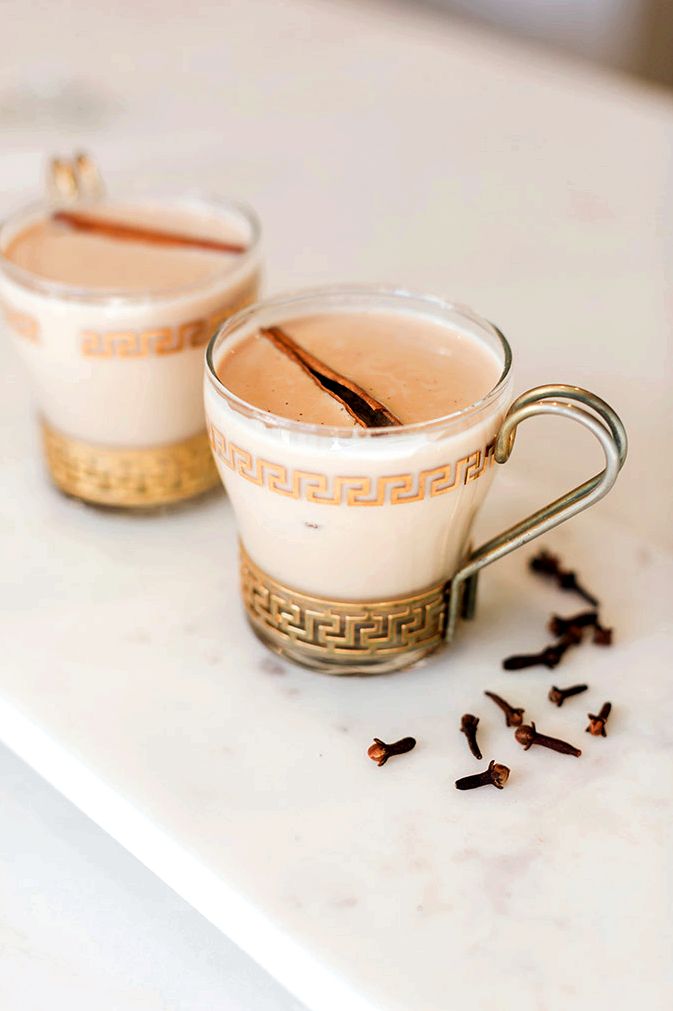 Chai Latte
Ingredients:
2 cups water
2 regular black tea bags
1/8 teaspoon ginger root
1/8 teaspoon cardamom
1 whole clove
1 cinnamon stick
¼ cup sugar
2 ½ cups milk
Instructions:
1. Inside a medium saucepan, bring water, spices, and tea bags to some boil. Allow the ingredients boil together for around a few minutes.
2. Add the sugar and milk and return mixture to some boil. Keep close track of the mix, it could boil over!
3. Strain your chai latte mixture and pour to your favorite mug.
4. Garnish your lattes having a stick of cinnamon or perhaps a whole clove. Enjoy!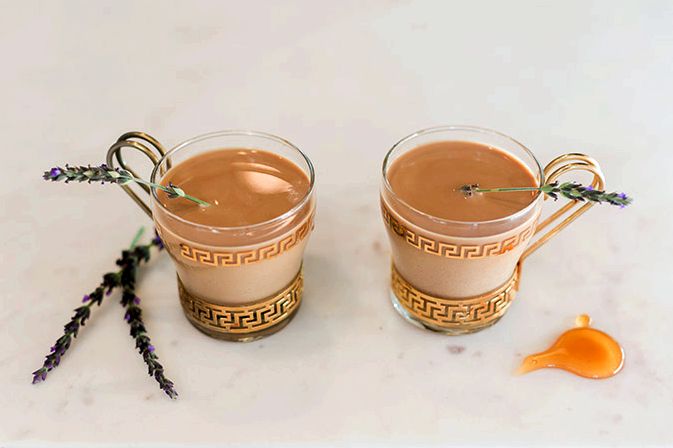 Honey Lavender Latte
Ingredients:
2 teaspoons fresh lavender
½ cup sugar
½ cup water
½ cup honey
coffee or espresso
1/3 cup milk
Instructions:
1. First it's important to create lavender simple syrup to include to your latte. To get this done add some lavender, sugar, water, and honey right into a saucepan over low heat. Stir the mix before the sugar is totally dissolved.
2. Allow the syrup simmer for five to seven minutes or until it might be thick. Stir constantly to prevent burning.
3. Take away the syrup in the heat and let awesome.
4. Ready your coffee or espresso and milk inside a mug and stir within the lavender syrup. Begin small for preferred flavor. Enjoy!
It's hard to choose which latte is my personal favorite, so I love to switch them up through the week!
What's your preferred fall sip?
Tell me your drink recommendations within the comments!
XO Lauren
P.S. Here are a few of my other go-to drinks for any little pep inside your step:
Lovely Libations: Iced Coffee 3 Ways
Sweet Sips: Early to sleep, Early to increase
Summer time Sips: Iced Tea 3 Ways
Photos: Valorie Darling for LaurenConrad.com
Resourse: https://laurenconrad.com/blog/2016/11/lovely-libations-3-homemade-fall-coffee-drinks/
3 EASY FALL LATTES – Honeysuckle
Video COMMENTS:
Nabilah Suhaimi: your voice is so sweet!i feel cozy watching your vids 😍
Honeysuckle: aww thanks so much for watching! xo
Beam Klinsukont: Honeysuckle I like your voice but I fell like you talk a bit too much
Benjamin Harvey: My life was forever changed once I got my coffee filter. Best 4$ I ever spent!
Nala: 👍
Forrest Vorwald: What is that thing called!?
Healthy Recipe Channel: The downside of living in Florida is that it will be 80+ Degrees in October still and everything will be same color as summer lol.
Ruthie: Haha yes!!
Cassandra Walls: have you ever had an iced pumpkin spice latte?
Honestly Morgan: :O the cookie butter latte! That looks. So good. \nAlso, so cute :)